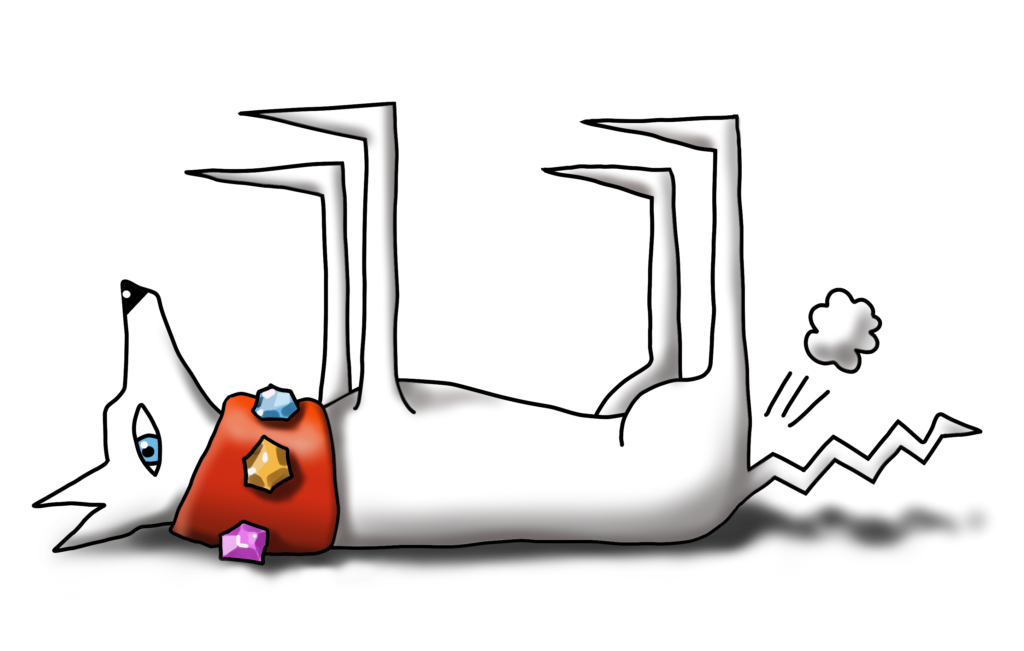 Paffy Dogstar was invented in 2003 by the three saints Lizz, Caio, and Adri who resided in the sad little town of Mareno di Piave (Italy). The three saints would frequently gather at the local convent and mull over their respective broken lives. They'd sit around the kitchen table, smoke a bunch of joints, and laugh until their bellies hurt. That did not help to fix their broken lives, but it made them briefly forget their drama.
Saint Lizz was desperate about a secret she had kept since she was a teenager: she wanted to become a famous rockstar. Sadly, her religion considered similar obscene ideas a deadly sin, that's why she buried the dream in the very depth of her soul. But one day, at the convent's kitchen table, she began doodling. It felt as if her hand was being guided by an energy from the universe, an experience similar to automatic writing. On the paper appeared the dog from "The Night Watch," one of Saint Lizz's most iconic paintings (her religion did consent the practice of sketching and erasing).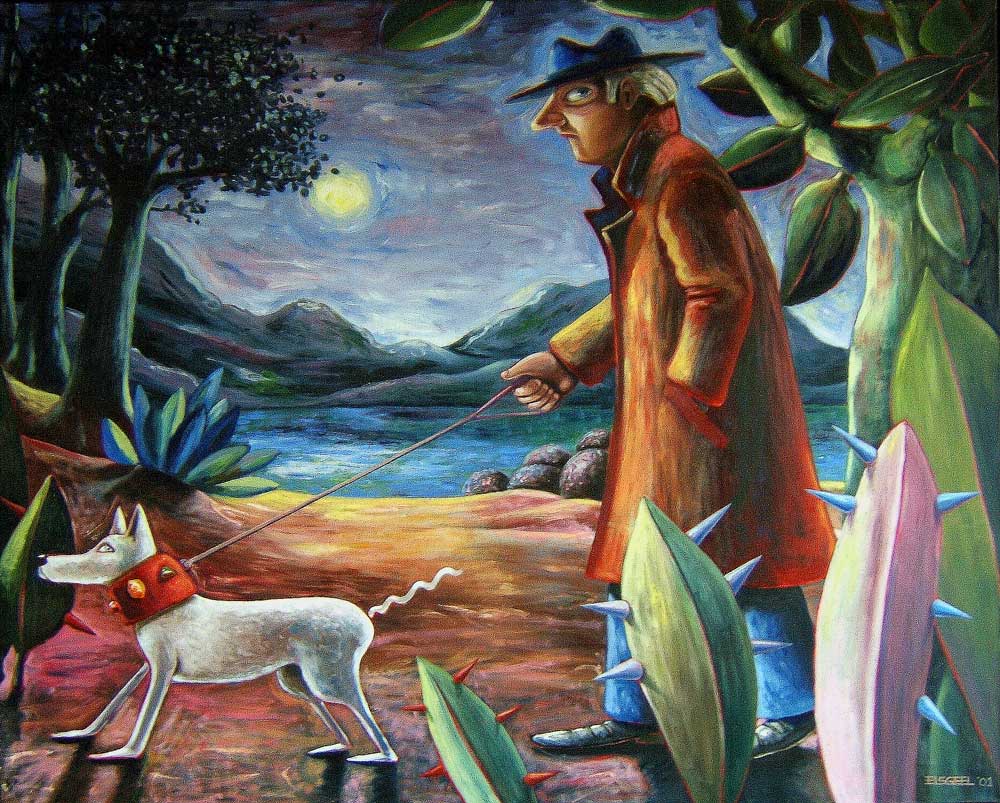 The dog she doodled was positioned upside down, with its pointed feet up in the air. It had a lightning bolt-shaped tail and a broad, gem-studded collar. Saint Lizz spontaneously added the caption: "Paffy is often dead. It's a vice."
Saint Adri and Saint Caio peeked over her shoulder, laughed their heads off, and joined the doodling. The three of them took turns at creating subsequent cells for this veritable comic strip. And that was the beginning of Paffy Dogstar, the dog who wants to become a famous rock star. 
But things didn't go too well for Paffy. The stiff white dog enjoyed a brief moment of glory during the 2009 outbreak of Paffymania, but then slipped back into obscurity. His reputation was permanently tarnished after September 12, 2012. On that memorable day, the three saints worked a disastrous miracle on behalf of Paffy and Ipaic. Following the embarrassing incident, which occurred in the town of Trecastagni, Sicily, the three saints' sainthood was revoked by the Vatican.
Today Lizz hopes to carry on the legacy of Paffy Dogstar, the teacher of life lessons, the founder of Paffycism.